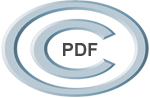 CopySafe PDF
Secure PDF protection with DRM for desktop reading distributed by email, download or disk. Or display on web pages using our plugins for DNN, Drupal, Joomla, Moodle and WordPress. CopySafe PDF is the preferred PDF protection software where livelihoods are at stake.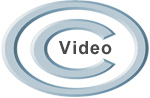 CopySafe Video
Secure video protection with DRM for desktop viewing distributed by email, download or disk. Or display on web pages using our plugins for DNN, Drupal, Joomla, Moodle and WordPress. Our buffering enables feature movies to play without delay. Ideal for paid tutorials.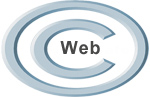 CopySafe Web
Safe from all screen capture and recording CopySafe image files are safe on the server as they cannot be displayed on any other website. By displaying even small encrypted image on a web page, CopySafe protects all data and other media displayed on the web page.
Copy Protection

ArtistScope introduced image encryption to the Internet in 1998 and in 1999 released copy protection safe from all capture which today remains as the only solution that can prevent copy at system level by controlling the clipboard, while all other copy protect solutions rely on a black list of known capture software to shutdown. Such solutions are easily exploited by simply renaming the capture software (.exe) file.

CopySafe is the only security software that can copy protect files for viewing on both the desktop and online web pages while protecting from all methods of copy and save. Plugins are available for the most popular CMS such as DNN, Drupal, Joomla, Moodle and WordPress that greatly simplify the upload of encrypted PDF and video while using their online web page editors.

ArtistScope Site Protection Software (ASPS), our latest innovation, is made possible by the ArtisBrowser to copy protect all data and media on web pages that cannot be extracted in any way, not even from browser cache or memory. In fact the secure tunnel created between server and web browser is now more secure than ever thought possible.
Digital Rights Management

ArtistScope revolutionized DRM by introducing call-to-home server validation instead of tokens, ensuring that DRM rights could not be exploited and give authors total control over security policy changes with immediate effect, even on protected files already saved to the user's computer.

ArtistScope DRM distinguishes each user using an algorithm based on hard drive serial number and manufacturer, ensuring that rights permissions can be locked to individual computers and not exploited. Each CopySafe software license includes a free and unlimited account on our DRM server (for life) to manage subscribers, groups file permissions and access rights.

DRM accounts manage both PDF and video with the option to sell from our online store (free of charges or commission) where successful sales automatically add new subscribers and email them their download instructions and login details. Our DRM management, online store promotion and sales, and our online book cover designer are seamlessly integrated to provide you with all the tools that you need to sell online.
Selling Ebooks Online

Copysafe PDF and CopySafe Video files can be sold from any online store. If the store or shopping cart is on your website you can add a few lines of code to its success page to send the new subscriber's details to your DRM account for the server to add them automatically and send then an email with download link and instructions. Free support is available for the customization.

Or you can sell your ebook/evideo from our online store free of charge. The CopySafe Online Store is integrated with your DRM account to manage all facets of sales including cover design, product display and usage reports. User rights can be modified at any time with immediate effect, even on files already saved to a user's computer.
Free Trial Software

Desktop software such as ArtisBrowser, CopySafe PDF and CopySafe Video can be downloaded and trialled for free with little limitation. All CMS plugins for your web site are provided for free but will require CopySafe domain lock licensing to create .class files for upload. Otherwise the sample.class files included with the software can be used at localhost.

ASPS software requires licensing and installation by ArtistScope, but online demos are provided for WordPress, Moodle, Drupal and Joomla. ASPS Tag Management is also available for those CMS to nominate which pages to protect by simply citing their url or part thereof. Or you can view any web page copy protected via our ASPS mirror.
Software Licensing

All ArtistScope software licensing is a one-time purchase with free upgrades and support for life. We do not charge for new software versions (upgrades) or require a support contract like other protection services because we believe that you are our best advertisement.

All copy protection software except ASPS can be purchased online by credit card, PayPal or bank transfer. ASPS licensing must be prepaid by bank transfer because it requires remote installation by ArtistScope to ensure that the module matches your server.
Free Support

Whether you need advice choosing the right solution or help with implementation of our solution in your project, all you need to do is ask by email, providing as much detail as possible for the best advice from people who understand our solutions and copy protection from inside out. We cater for all languages.

For immediate answers, check out the user-guide provided with your software. DRM accounts have extensive user-guides provided from the top page menus. Or you can explore our online support forum.