ArtisBrowser : Copy Protection Web Browser
---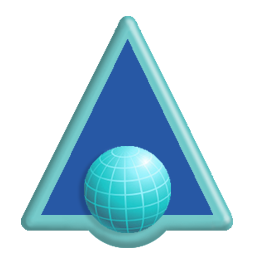 The ArtisBrowser has been specially designed to provide the most robust and impenetrable copy protection for web pages. Today it is the only web browser suitable for copy protected web sites because other browsers no longer support real browser plugins that can action at system level.

When used to display content delivered by the ArtistScope Site Protection System (ASPS) or a CopySafe solution, it can provide the most secure copy protection for web pages on the planet. Nothing can be saved or copied and with SSL applied, web page data and media is also safe from packet sniffers when SSL is used.

The ArtisBrowser and ASPS combination provides superior data security and data loss prevention that cannot be matched by any other security solution. It cannot be penetrated, not even from browser cache or memory.


Browser Features

As a web browser the ArtisBrowser is very different to popular browsers that were designed to exploit web media and intellectual property. None of the exploits commonly found in popular browsers are possible and when displaying pages delivered from an ASPS web site, all of the options listed below can be applied:
Prevent PrintScreen, screen capture and recording when used with ASPS or CopySafe.
Automatically detects CopySafe solutions and switches to protection mode.
Safe from packet sniffers when ASPS and SSL is used.
Pages/media cannot be saved/downloaded.
No right click menus or status bar indication of hyperlinks in protected mode.
Data in browser cache and memory cannot be retrieved.
All data and media is safe from downloaders and data miners.
Page source view is not possible - media resource links cannot be obtained.
Reports the unique Computer ID of each user for DRM management.
Browser window can be controlled for size or kiosk mode by meta-tags.
Copy, print and save options can be set per page by meta-tags.
Supported across all Windows OS since XP.
Displays normal web pages like other web browsers except when in protected mode.
Includes the usual features for tabs, bookmarks, privacy, etc.
Multi-language support.
The ArtisBrowser is the only web browser that still supports real browser plugins, whereas all of the popular web browsers dropped their support in favor of simple HTML and JavaScript plugins that are used by mobile phones. Consequently no popular web browser can action any effective copy or capture control at system level, making ArtisBrowser the only choice for copy protected web projects.

Web Site Protection Support

The ArtisBrowser has been specially designed for web site protection and ideal for use with the following solutions:
ArtisBrowser Download

ArtisBrowser is a free download to the public. While it includes similar functionality to the popular web browsers, usage requires full agreement with this User Agreement.
ArtisBrowser : Version 27.9.5


| | | | |
| --- | --- | --- | --- |
| | ArtisBrowser (includes all CopySafe plugins) | 59 Mb | Download |
The ArtisBrowser can be used with any type of web site or web application regardless of the programming language used.


Changes and Revision
2019-05-20
Version 27.9.5 includes CopySafe Video 4.0 support.
2019-01-03
Version 27.9.4 fixes "remote" translation bug and prevents data extraction from memory.
2018-09-03
Version 27.9.3 includes HTML5 video support for all Windows versions since XP.
2018-01-31
Version 2.0.1.22 includes APM and CopySafe support as install options.
2017-01-01
Version 2.0.1.20 includes new APM Reader to resolve APM Token issues.
2016-10-02
Added capability of setting as the Default Browser (installer v2.0.1.19).
Included install options for ArtistScope Portable Media Reader.
2016-01-04
Improved web search and included CopySafe Web plugin.
2015-07-06
ArtistScope Web Browser version 2.0 released for all web sites.
2013-08-25
ASPS Web Reader name changed to ASPS Web Browser.
2012-12-12
ASPS Web Reader version 1.2.0.3 released for Windows 8.
2011-04-28
ArtistScope Web Reader launched for copy protected web sites.