Secure Image Protection
---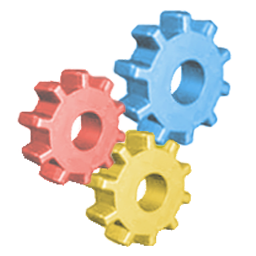 Secure Image encrypted images provide protection for images from page saves and web scraping. Images are safe from download and saving while on display in a web browser and also safe from theft while stored on the server, even from your webmaster.

First released in 1998 Secure Image was the very first image protection software released for use on the Internet. Written in Java it is supported across all operating systems and web browsers.

While Secure Image does not protect from PrintScreen or screen capture, it remains as the only image protection solution supported in all web browsers on all operating systems including Mac and Linux. Since the release of Secure Image many imitations have been offered that are based on JavaScript which is useless for any mission critical security or protection because it is actioned client-side in the user's browser. Consequently JavaScript encryption and cloaking can easily be rendered useless.

However Secure Image encryption can only be decrypted by the Secure Image applet and then, only if the image has been domain locked to the website displaying it. Anyone trying to download the image from its location found in the page's HTML will only ever save the encrypted image which of course is useless away from the licensee's web page.


Secure Image Features

Secure Image on web pages enjoy the following features:

Images securely stored on the server.
Images cannot be downloaded or saved.
Images domain locked to your website.
Images cannot be used from cache.
Supported across all browsers and OS.
One-time purchase - free support and upgrades for life.
Downloads and Demos

Secure Image software is available for evaluation from the download link and online demos listed below.


Secure Image Converter

The Secure Image converter requires Java to be installed:

CopySafe Web Online Demos

If you already have Java installed you can explore these online demos:

CMS Modules for Secure Image

These free add-ons will enable you to add protected images from the CMS editor:

Purchase Secure Image Software

Each license includes free support and upgrades for life. The licensing for Secure Image software is per domain to enable domain lock. The order form will automatically calculate the discount for multiple licenses.


| | | |
| --- | --- | --- |
| Secure Image Software | For unlimited use on a single web site | $85 |
Frequent Questions and Answers
How does Secure Image compare to other image protect solutions?

Most other image protect solutions rely on JavaScript which is insecure as it actions on the client browser after the image has already been downloaded and JavaScript can easily be disabled. However they have no protection from PrintScreen or screen capture. For capture protection CopySafe Web or the ArtistScope Site Protection System (ASPS) can be used.


Are all browsers and OS supported?

Yes. Any OS that can support Java is supported. Whichever browser that OS does use will likewise be supported.


What happens if the visitor does not have Java installed?

Your protected pages will check the user's browser and if necessary redirect them to download and install Java before allowing access.


Can Secure Image images be distributed on disk?

Yes. But you will need to use it with the ArtistScope Portable Media solution.


Does Secure Image increase the file size of the image?

No. Although the image is encrypted to the nth level and cannot be decrypted by any application except the Secure Image applet, the file size of the original image does not increase.


Can Secure Image be searched from the Internet?

Absolutely not. The images are encrypted and cannot be recognised by search engines or data miners as an image.


Is Secure Image licensing a one-time fee or are there other costs?

Licensing for the Secure Image software is a one-time fee that includes free support and upgrades for life.


What type of files can be protected by Secure Image?

All GIF, JPG and PNG images of good quality.


Can I use Secure Image in an intranet or corporate network?

Yes. The Secure Image software can be purchased and licensed for "localhost" or any other web name or IP address that your intranet site uses.


Can Secure Image be used in CMS like Joomla and WordPress?

Yes and we do provide add-ons for Joomla and WordPress.


Do Secure Image images take longer to download?

No. However it may appear that they do because normal images start displaying before they are completely downloaded, whereas an encrypted image must download first before decryption can take place. Also, normal images are usually cached so subsequent visits to the same page or pages using the same image do not need to be downloaded again.