Securing Information Kiosks And Online Data With Website Protection Software
---
Data protection is not just about the privacy of personal information but also about how data is stored and how it can be accessed. But while there is little that one can do to prevent companies from on-selling personal data, there is a lot that we can do about securing it and that is where website protection software can come into play.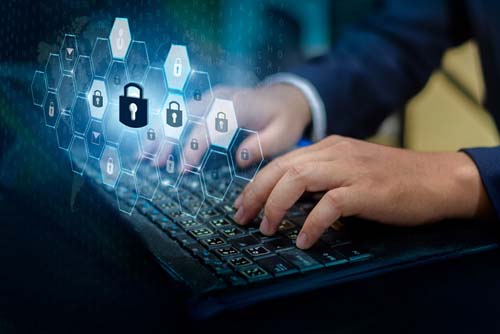 Data Protection laws seek to protect people's data by providing individuals with rights over their data, imposing rules on the way in which companies and governments use data, and establishing regulators to enforce the laws. This has come about mostly by recent misadventure on the part of social media giants, who not being content with the millions in profit that they make from online ads, breach their own users trust by on-selling their contact details and marketing preferences to anyone who will pay for it. Regardless of whether the sale is made by the social media company or via a backdoor with a shady staff member, the crime and the invasion of privacy is the same.

But on-selling client data to marketers is not the only way that sensitive information can get into the wrong hands, and it is not just personal data that can be the booty. All organizations and companies store their customer details, sales records, stock inventories in databases for easy access from computer terminals, and they provide that access to the public and their trusted staff. But what can be done to enhance the security measures in place? The public may have personal login details and workstation can be limited by network and IP address. But are they secure enough?

Any data accessible online can be compromised, copied and redistributed, that is unless precautions are taken to secure ALL of the avenues of exploit. Online data security begins with ensuring that databases cannot be exploited and ensuring that only administrators have the rights to manipulate that data. That is the responsibility of the network administrator and the website designer and sanitization of data requests and access permissions covers most of it. However regardless of whether the computer interfacing that data is an information kiosk, a workstation within a corporate network or a computer connected online from the public internet, by using a website protection software like the ArtistScope Site Protection System (ASPS) many more avenues can be secured that would otherwise be available in the usual intranet/internet scenario.

How ASPS site protection software secures data online:
By creating a secure tunnel between server and the user's web browser.
Data sent from the server can only be decrypted and displayed by the ArtisBrowser.
Pages including data and media are safe from packet sniffing software.
Nothing can be extracted from browser cache or memory.
User experience can be controlled per page for print, save and copy rights.
Unique computer identification to prevent sharing and unauthorized access.
Prevent copy from all exploits including PrintScreen and screen recording.
Prevent page source view and protect media links to resource locations.
Prevent the use of extensions designed to alter the governed user experience.
ASPS website protection software can be used on any type of web server including all Linux and Windows versions. Installed server side, the ASPS filter module can be used for all websites hosted on the server and a single domain license includes all sites using an alias of that domain if hosted on the same server.

ASPS site can protection can be used on any type of web site, regardless of the programming language that may be used to assemble the web pages, whether it PHP, ASP.Net, Java, etc. Once the filter module is installed on a server, a site owner can add a few meta-tags to pages that they want to protect and include varying protection settings for each web page. For websites using a content management system (CMS) like WordPress, Moodle, Drupal, Joomla and DNN, ArtistScope provide add-ons for those CMS to greatly simplify the task of adding ASPS site protection to web pages and blog posts. In fact the plugins make it as simple as nominating a keyword that can be found in or is common to a page or folder. Copy protection can be applied per page, folder or section, leaving the home page and other doorway pages accessible to all browsers and search engines.

For information kiosks, web pages can be made full screen in special "kiosk mode" that eliminates the browser toolbar so that it cannot be escaped. Other options are available for preventing access from remote computers (using virtual machines), controlling the browser window height and width, and which options are available for save, copy and print. Without any options specifically allowed (default mode) the user cannot save, copy or print the page. Nor can they view source or use PrintScreen or screen capture software.

The ArtisBrowser, even in protected mode, is much like any other web browser and can display any type of web page. To cater for all scenarios, ArtisBrowser can be installed and used on all Windows versions starting from Windows XP through to Windows 10, with support for HTML5 video in all platforms. The ArtisBrowser is also one of the few web browsers that still support NPAPI plugins, Flash and Java, making it the ideal browser for any custom web project.

For more information about our site protection software, please see the links in the top and side menus.

Author: William Kent
Date: 2nd April 2020

Return to DRM and Copy Protection
---
Comments
No comments