How does a new website protect its content and web images from copycats? Is there any website protection system to protect my website?
---
Web content is plagiarized in many different ways.

Often competitors will download your whole web site and change header and footer information for their own company so that they can use your hard work and content to promote themselves as an agent of the same products, or to simply create a clone of your offerings. Even those working in the copy protection industry sadly have no respect for intellectual property even while they claim to be protecting it. Yet they almost always start with a competitor's documentation and list of features to promote their own offering.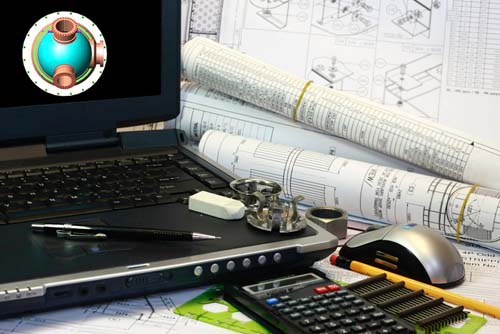 Graphic artists looking for image stock will not pay for stock images with usage rights if they can find suitable images for free. In some cases they may no longer look like your image by the time they edit in Photoshop and add layers, etc. But they have used your images and sometimes those images may have been purchased as image stock for the rights for you to use them.

If you are using WordPress you may notice that there are many plugins available that claim to protect content. Unfortunately they only disable the right-click context menu which is only one avenue for exploiting your content. So a much better solution is needed if you want to stop the copy of images and pages on your website.

Search engines do a good job of indexing all of your images as well as pages, and offer them to everyone searchable by keyword. It doesn't what the intention is, copycats can seek what you have using a simple web browser or they can use special software designed to explore links and create an index for selection and download. Either way you have a problem to solve and what better way to do that is there than by doing it properly?

There is some image protect software that can make it difficult to copy and while they may function in all web browsers, they will not provide any protection from all methods of copy. Being based on JavaScript they are limited in what they can do, and while being cheap or even free, they may offer a compromise that suits your scenario.

But if your images are your livelihood, then you need to consider more robust and more effective technology that will protect images from all avenues and methods that can be used to download, copy and steal your images. You may also need to consider foregoing access to amusement devices like mobile phones that cannot by their nature, support real website copy protection software.

The ultimate choice for website copy protection software has to be the ArtistScope Site Protection System (ASPS) for its end to end security and ability to prevent all copy including PrintScreen and screen capture software. ASPS provides a secure tunnel between server and web browser that cannot be exploited even by using packet sniffing software. Nor can data be extracted from browser cache or memory. ASPS will copy protect all media that can be displayed on a web page without requiring that media be encrypted or altered in any way.

However ASPS does require a dedicated or virtual server for the permissions to install software at server level. For those who are using shared hosting services, one of the CopySafe solutions can be used. CopySafe can run from any web page on any server and it has different versions to better cater for the different media.

CopySafe Web Protection is the best image protect software because it encrypts images using domain lock so that the image files, even if saved , cannot be used or displayed anywhere except from your website, making them safe even from hosting staff and employees while stored on the server. When displaying even a small CopySafe image on a web page, the whole page including all other media can be protected from PrintScreen and Screen capture. Other versions of CopySafe are available to encrypt PDF and video with domain lock.

When using one of the CopySafe solutions, publishing copy protected images and media is very much simplified when using a CMS like WordPress or Moodle because add-ons are available for uploading your media and adding them to your web pages from your online editor. When using ASPS all you have to do to add copy protection to any web page or section, is nominate a keyword that is common to the URL of those pages or section.

Copy protection may be complex, but with the tools provided by ArtistScope, anyone can secure their content and website with little to no previous experience. For free consultation without obligation, please use our email contact form.

Author: William Kent
Date: 9th June 2020

Return to DRM and Copy Protection
---
Comments
No comments