How Safe Can A Website Be By Using Image Protect Software?
---
The very first web site protection solutions emerged as image protect software more than 20 years ago. Since then all sorts of methods have been developed to copy protect all sorts of media that is displayed on web pages. But how safe are they and do they really protect anything?

Media that can be displayed on web pages includes images, PDF and video, and the protection methods for each media may be similar in principle but to be effective those methods need to be different to cater for the different media. While each media should be encrypted for protection to be effective (more on that later) the decryption process will mostly be different and the viewer will most certainly need to be different software because displaying images is very different to displaying a PDF document with bookmarks and many pages, and displaying a video with seek and buffering to compensate for larger file sizes that need to be downloaded before pay can commence is totally different again.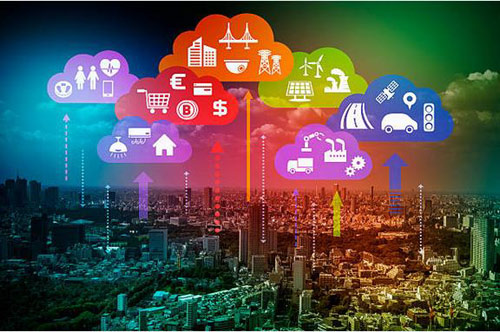 Encryption is needed because without it the files stored on the server could be downloaded and saved directly for use anywhere. So any image protect software or PDF protection solution that does not use encryption will be a complete waste of time, and that eliminates the plethora of CMS plugins that are based on no-right click scripts from being a contender as an effective method of copy protection.

In fact anything based on JavaScript will be as useless because JavaScript actions on the client side by the user's web browser where the formula for decoding and display is accessible to everyone. Also, JavaScript is sandboxed and restricted from doing much that can be useful for preventing user actions, and consequently is useless for preventing PrintScreen and screen capture which needs to be actioned at system level.

So far we arrived at the conclusion that any copy protection software will be useless if it is based on JavaScript only. So what is left that may be useful? Some media protection solutions use DRM to restrict access to approved users only and some may use a watermark to identify which user copied it... which is not very useful if the watermark is small enough to be unobtrusive and also small enough to overlay with one's own watermark or branding. If the watermark is any larger the media's presentation is ruined.

Well that is the extent of most copy protection methods, narrowing down the options to a few that claim that they can prevent PrintScreen and screen recording. But while some keyboard controls (hotkeys) may be disabled, even the Internet users who have never heard of PrintScreen can download a plethora of different screen capture software, and yes you may find that the more well known apps of that type may be prevented on a name basis, but that requires interaction at system level which almost every copy protection solution is incapable of doing via modern web browsers.

For media such as images, video and PDF to be safe on web pages, it needs to be secured at all access points... while displayed on the web page, while stored in web browser cache, and while stored on the web site... and in transit as data between the server and the user's web browser.

The copy protect software provided by ArtistScope are the only solutions that are capable of properly protecting web media, including images, video and PDF from ALL avenues of copy and exploit. For the best image protect software you can use the ArtistScope Site Protection System (ASPS) if you have a dedicated or virtual server. If not and your web site is on a shared hosting server you can use either CopySafe PDF Protection, CopySafe Video Protection or CopySafe Web Protection which is primarily for image protection.

ASPS provides the most secure and most robust protection for all media on web pages without requiring that media be encrypted because ASPS provides a secure tunnel between server and the user's web browser that cannot be exploited. That is, except PDF because to copy protect PDF it must be restricted to a proprietary viewer to prevent it from being opened in Adobe Reader by using the CopySafe PDF Protection software.

Any type of web site and any type of web server can be used with ArtistScope copy protection software. If using a content management system (CMS) like WordPress, Moodle, DNN, Drupal or Joomla, plugins are available for each solution to greatly simplify the upload and placement of the respective copy protected media on web pages and posts from the CMS online page editor. Otherwise the HTML to display the embedded object can be added to any web page or template.

For more information or obligation free consultation for your copy protected website, simply email us.

Author: William Kent
Date: 28th March 2020

Return to DRM and Copy Protection
---
Comments
No comments