4.6 Image appearance

Next you can select the Background Color of the image area that shows while the image is loading. You can also select the Text Color that displays in the While Loading Message. When done click on the Next button: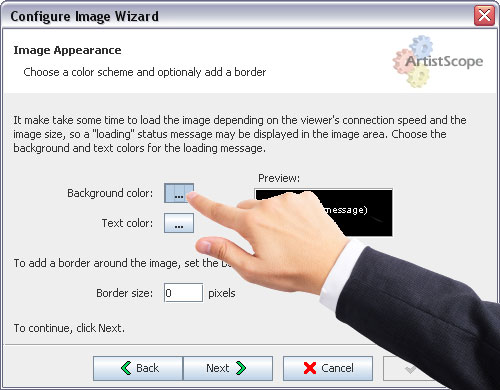 Next you need to select the Image Encryption type. Encrypting an image for a set domain is most recommended as the Domain Lock key will be embedded in the image. Nominating "All registered sites" is not recommended. When done click on Next: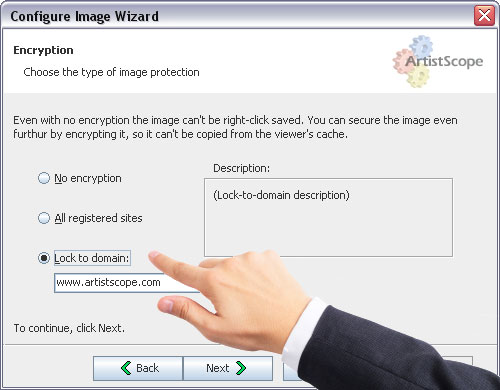 Next we can nominate what is displayed in the Status Bar and the image area while the image is downloading. When done click on Next: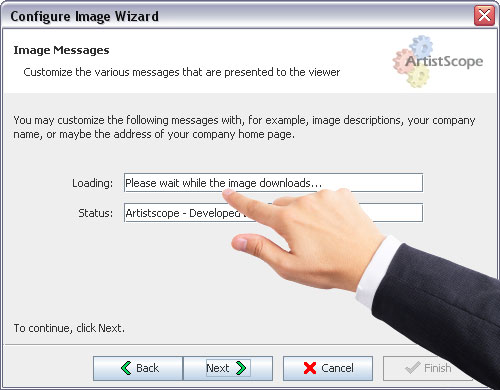 The Loading Message displayed in place of the image while it's downloading. The Status Message is shown in the status bar when placing the mouse over the image.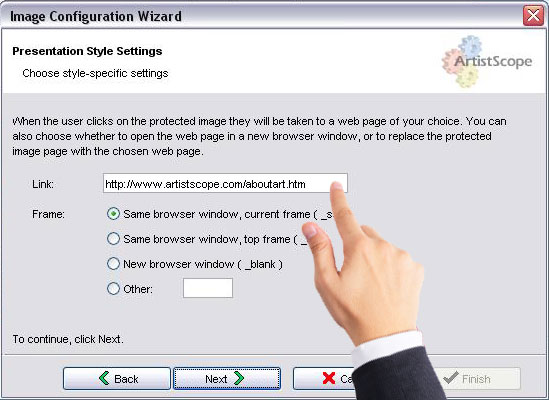 If a Targeted Hyperlink is not required, simply leave this field blank. Otherwise a hyperlink can be set on the image and a Target Frame can be set.