Support


Group : Admin
Posts : 127
Joined: 2016-09-29


| | |
| --- | --- |
| Posted On: 2016-10-15 at 01:37 | |
"User Account Control" (UAC) is either on or off. The default setting on Windows Vista and later is ON. However most non-Microsoft software will have problems running and the only solution is to disable UAC.

Sure there will be warnings about disabling UAC but for anyone who wants to run software that didn't come with your Windows installation, you need to disable it and forget about it.

How to Disable UAC on Windows 7

Windows 7 makes it much easier to deal with UAC settings, and in fact you don?t have to completely disable UAC if you don?t want to. Just type UAC into the start menu or Control Panel search box.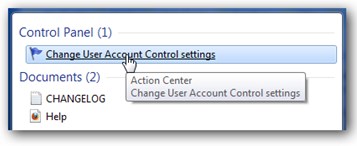 You can simply drag the slider up or down, depending on how often you want to be alerted.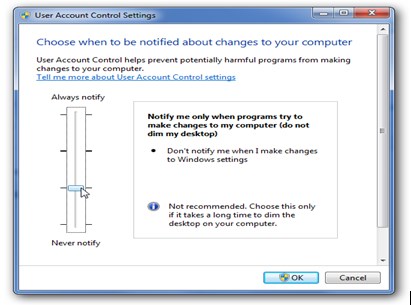 If you drag it all the way down to the bottom, you will have disabled it entirely.

How to Disable UAC on Windows 10

Open up the Start screen, search for UAC, and you should see an option for User Account Control. If you don?t, you?ll need to change to search through your Settings first, but then you should see it.
If you are in Windows 10, you need to search the Start Menu instead, but it?s the same thing.





And then you can drag the slider all the way to the bottom, the same as for the other versions of Windows.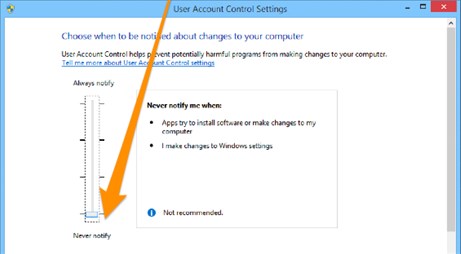 Pretty simple.

How to Disable UAC on Windows Vista

Open up Control Panel, and type in ?UAC? into the search box. You?ll see a link for ?Turn User Account Control (UAC) on or off?: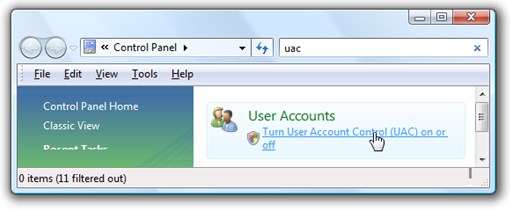 On the next screen you should uncheck the box for ?Use User Account Control (UAC)?, and then click on the OK button.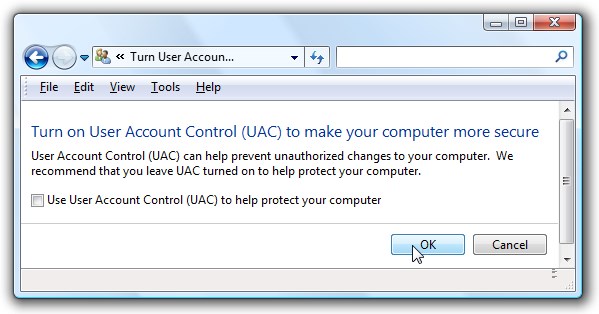 You?ll need to reboot your computer before the changes take effect, but you should be all done with annoying prompts.

UAC Note

Yes UAC does provide more protection for your computer, but for most it is an annoying inconvenience because it prevents almost all non-Microsoft software from running properly.

When upgrading from a previous version of Windows UAC settings may be migrated which is why Windows 10 users sometimes never encounter this problem.